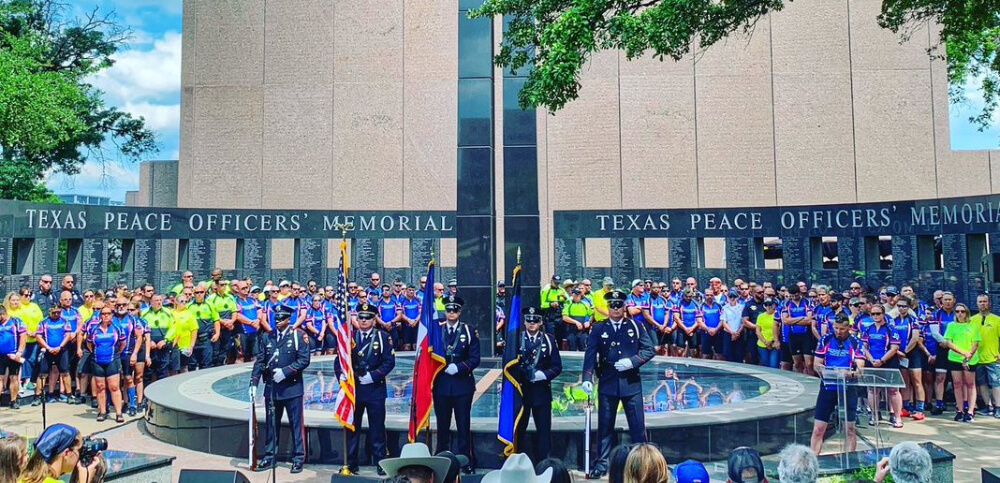 The Annual Texas Peace Officers Memorial Ride in support of Texas C.O.P.S. Chapters will begin April 28th - 30th, 2023. This annual event will honor all fallen Texas Peace Officers and their families. The unity bicycle route covers approximately 150 miles over two days to complete the journey into Austin in time to attend the Texas Peace Officers candlelight vigil ceremony.

We invite all Texas Peace Officers, survivors, and friends to be part of this memorial event. This event honors our fallen peace officers each year and gives their friends, family, and co-workers a chance to remember them by riding in their name!!! Those wishing to ride must raise a minimum of $600.00 to participate, and those wanting to help make this event a success in a support role must raise a minimum of $300.00.

At the end of the Texas Peace Officers Memorial Ride, all proceeds will be distributed equally to the Texas Chapters of Concerns of Police Survivors (Metroplex C.O.P.S, Greater Houston C.O.P.S, South Texas C.O.P.S, and West Texas C.O.P.S). The Texas Police Officers Memorial Ride donated $106,000.00 to the Texas C.O.P.S. chapters in 2020 for a total of $344,678.00 since the ride was established. Thank you to all the participants and sponsors who made this event a success!

If you have any questions about us, would like to donate, or participate in next year's ride, please go to https://www.tpomr.org/.